Tropics
Award Winning Products
With 200 prestigious awards and accolades, ranking from our products range to brand ethnics and achievements, here are a few of our top award-winning moments from the past few years.
Fast Track 100 Outstanding Achievement Award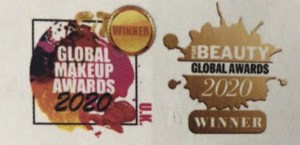 HEALTHIER
We strive to stay ahead of the curve in natural ingredient research, supercharging our formulations with ingredients such as plant peptides, encapsulated vitamins and plant ceramides.
We're also firm believers that what you put on your skin should be as fresh as possible, which is why we freshly make our products at HQ every day. All of our products are also verified as 'safe' by Think Dirty
GREENER
We aim to do as much as possible to minimise our environmental impact and create more sustainable options within the beauty industry.
For three years running, we've proudly been a certified  CarbonNeutral company. What's more we're incredibly proud to be leading in the industry by double-offsetting our emissions.
We've always been dedicated to animal welfare and stand with The Vegan Society and PETA as a 100% cruelty- free and vegan brand, now and always